Talented Northerners record and upload their music using new apps.
by Aiyonna White
Feature Editor
Social media makes it easy for people to share their unique talents. With the rising popularity of SoundCloud, a website that lets its users upload and listen to original music, it's now easier than ever for aspiring musicians to be heard. Students love SoundCloud for many reasons. "I like to upload covers. I also use Spotify and Grooveshark to listen to music because it's free, and I'm cheap," said senior Ryan Briggs.                                                                                               
Senior Shane Colgan has recorded several covers which he uploads onto his SoundCloud, SPC_Music.He prefers SoundCloud over Youtube, because it's easier to understand. "It's nice because SoundCloud can be shared on Facebook, and it's pretty easy to give a link to somebody," Colgan said.
Two years ago, Colgan was contacted by a producer who saw him singing on Vine, an app in which allows users share six second videos. "The producer was trying to form a boy band, and he offered me the lead singer spot," Colgan said. "I heard the song "Rude" by Magic! before it was released because the lead singer of the band happens to be his brother. He has produced for Justin Bieber, Selena Gomez, and Shakira. The whole reason I didn't do it was because my parents were afraid to send me off in the world with a career."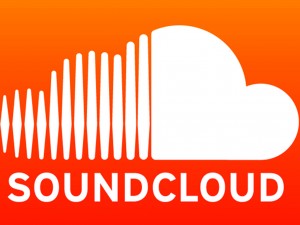 Senior Adonis Powell uploaded his own reggae single called "Livin" on SoundCloud. Powell prefers SoundCloud over other social media websites for his music. "Everyone has one, so the second I put something up, all my friends see it," Powell said. "Secondly, you can hashtag music. If someone searches the word reggae or livin', they'll come across my song no matter what they were looking for." Powell uses the recording studio in his house to produce his music. Powell, like Colgan, also uses Fruity Loops to record his music. Fruity Loops is a downloaded music production software.
Students don't have to spend hundreds of dollars on recording equipment to produce their music. Freshmen Austin Hood, R.J. Dennis, and Garrett Cullember use their iPhones to record and upload their music onto SoundCloud. "We made a song during the snowstorm when we didn't have school," Dennis said. Their group, xARx, uses hashtags to gain views. "We were just freestyling and found a beat and decided to make a song to it," Hood said. The group writes their own music. "We come up with lines, make sure they don't sound dumb, and if we all like it we go with it," Cullember said.
It's even possible for students to make a profit with their music. Junior Anna McAuliffe uses a website called Bandcamp to support her mixtape, New Beginnings. On Bandcamp, artists can choose to charge for their music or just accept donations. "I like Bandcamp because it's more user friendly," McAullife said. "If your music is free, anyone can go on and download it. It's really convenient."
Sophomore Jazele Gibson uses Spotify, an online music service that gives it's users access to songs for free. "Spotify is my favorite because it's easy and you can make playlists," she said. "They have this thing called Discover Weekly where every week they give you a new playlist filled with songs they think you will like. It's pretty cool."     
Social media can be the opportunity needed to change a life. Senior Allison Parker uses SoundCloud to post her original songs. "I've been writing songs in my bedroom for a couple years now, and without social media like SoundCloud, no one but my friends and family would hear them," she said. "I've only taken a primitive first step in getting my music out there, but it's still exciting. The idea of someone with their earbuds in listening to one of my songs is surreal."
Parker uses Garageband and her iPad to record her music. She used one of her original songs to audition at Berklee College of Music and was accepted. "Getting accepted to my dream school is the greatest recognition I could ask for. I auditioned with an original song, 'Doll Parts'. My mom and I cried like idiots together when I found out about my acceptance."
Mobile apps, sophisticated software and competitive alternatives to pricey audio/visual equipment have made it easy for anyone to express their talents. The next time you walk through the hallway, you may be looking at musicians who are getting recognition for their work via the Internet.